m3 was established in 1995 to meet the overwhelming need for management techniques and materials in the Montessori classroom.
Our primary aims are to: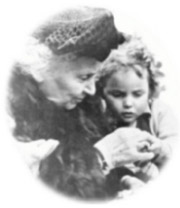 Empower Montessori teachers with practical, creative, and organized curriculum management tools that allow them to spend less time on management and more time on the child.
Provide Montessori administrators with techniques and tools for running a more efficient Montessori school.
Correlate Montessori curricula with external standards.
In essence, our mission is to deal with the demand for documentation and organization without compromising the Montessori philosophy in an effort to allow Montessorians to focus on the child.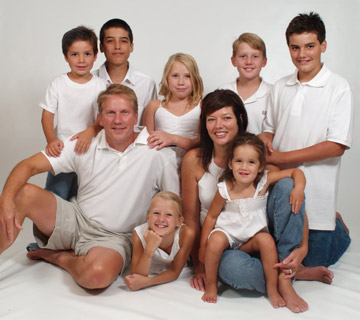 Lisa Adarve Schweikert, M.Ed.
Owner of m3 since 1995
AMS certified Montessori teacher, experienced in private and public schools since 1984
Experienced Montessori Program Coordinator responsible for phasing in a total school Montessori magnet programs
Involved in three separate Montessori public school phase-in processes
Experienced in administrative duties
Teaching experience in preprimary, primary, and upper elementary classrooms
Experienced in small parent-cooperative private, large inner-city, and suburban magnet environments
Parent of children participating in a Montessori programs
Master's Degree in Educational Administration from the University of Cincinnati
Bachelor's Degree in Montessori Education 6-9 and in Elementary Education K-8 from Xavier University
AMS 9-12 certification from Montessori Teacher Education Center, San Leandro, CA
"Montessori's Organization Women"
Excerpts from Public School Montessorian/Spring 1999
Barbara Scott and Lisa Adarve Schweikert, one-time teaching colleagues, started m3, an eighteen year-old company that is all about organization—in the classroom and in relating Montessori classrooms to outside regulators. It all started innocently enough at Joella Good Elementary School, a multi-program magnet school in Miami. Scott taught a 6-9 class, steering many of her students to Adarve's 9-12 room. Working together and individually to find ways to manage their classes efficiently, they developed highly detailed systems to monitor student progress, to keep in touch with parents, to manage classroom tasks, to educate teacher assistants and parents about the Montessori philosophy and to have appropriate extension lessons from the Montessori lessons. The same school housed a Core Knowledge program and, given their propensity to organize outside demands in an effort to stay true to the Montessori philosophy, they were called on to correlate the two curricula, to see that children in each magnet were exposed to substantially similar material and to see that state and national standards were also met. After that, officials at other Miami schools asked for correlations. If that set a foundation for the business, things really started when a bus pulled up at the school. In 1995, the American Montessori Society held its annual conference in Miami and Joella Good was a preconference stop. "We were told to prepare for 15 visitors," Scott said. "We were ready. Then, off the bus came 60. They swarmed the classrooms." The visitors were swept away by the classroom organization techniques the two had developed. Things did not ease up when Adarve and Scott arrived at the conference site. They got as far as the basement of the hotel.

One teacher saw them arriving and asked, "Can we talk…maybe in that little booth at Avis rental car?" Scott added, "Then more teachers started to come by and asked, 'Can I come back in an hour?' we did not get to a single presentation. "One administrator changed plans and stayed a day longer, to learn more about their work. Soon they were setting up onsite seminars at schools. Thus was their future revealed. "We never talked about a business prior to that day," Adarve said. "But that day we knew we were going to be partners. We went out and got business cards at Office Depot. We knew Montessori Made Manageable was our name. We came up with our logo. "All this was in two days," she added, "We called our husbands receiving great support and excitement and the business opened." It didn't take long to divide the work or develop their style. Part of their business involves making available organized versions of their finely crafted system of classroom organization—color coding, record keeping, goal booklets, work assignments, routines, and Blackline Masters that are extension lessons of the Montessori Albums. But of perhaps great significance in dealing with outside pressures is the consulting practice they have built, doing formal correlations of Montessori curriculum and external standards. As the standards-based school reform movement grips the country, pressure is applied to Montessori teachers to prove they are covering the required curriculum, meeting external standards in their classrooms. Sometimes teachers are left feeling they are serving too many masters. In many cases, Adarve and Scott said, teachers begin with external standards and try to show that the Montessori curriculum covers them. Scott and Adarve suggest they reverse it. Their goal, they say, is to permit Montessori teachers to follow their vision and curriculum—with only occasional additions—and feel comfortable that they are meeting demands set by school, district, state, national officials.
 "If you're trying to do two curriculums, you are going to be frustrated," Adarve said. "The children are not going to excel. You can't water down Montessori."
 "It is important for the teachers to know they can continue with the Montessori curriculum and not be overwhelmed by whatever the district is asking you for," Scott said. "In essence, it's all covered in the Montessori curriculum."
 Demonstrating that is the task. And they began going back to the albums they created in their training. Scott had trained with Ceres York at the North Carolina Center for Montessori Teacher Education. Adarve had trained at Beth Bronsil's Xavier University Montessori Teacher Education Program and Pamela Zell Rigg's Montessori Teacher Education Center of the San Francisco Bay Area.

"Montessori Made Manageable did not come from us, it was a business we never anticipated" Scott said. "It came from teachers saying to us, 'please give us what you have.'"
Today m3, is operating out of Cincinnati, Ohio. Lisa is working without her dear partner and friend Barbara, who sadly passed away September 5, 2008 after a long battle with cancer. Lisa is raising her family of 7 children with her husband Greg Schweikert, after the couple each lost their first spouse in death.
The vision of m3, remains the same to give support materials to Montessorians allowing them to keep the Montessori philosophy alive. Since 1995, m3 has never once had a price increase and now in 2013, we have decided to offer our products as downloads and to cut our prices by 50% or more. The goal is to have our materials more available and affordable to the Montessori community.
We appreciate your support and business over the years!